Exotic animals are growing more popular by the day, and many people are interested in keeping these animals either as pets or livestock, or both! In California, there are several legal exotic animals that people can own. Some, though labeled exotic, are actually native to North America! Remember that while these animals may be legal to own in California as a whole, there may be different rules in place on a smaller level. Be sure to check with your local cities, counties, and townships to verify that the animal is legal and that you don't need a permit to own the animal or bring it across state lines. If any of the animals on this list catch your eye, remember to do plenty of research about the specific needs, requirements, behaviors, etc., before purchasing any animal. Keep reading, and you might just discover your next exotic animal to bring home!
Hybrid Cats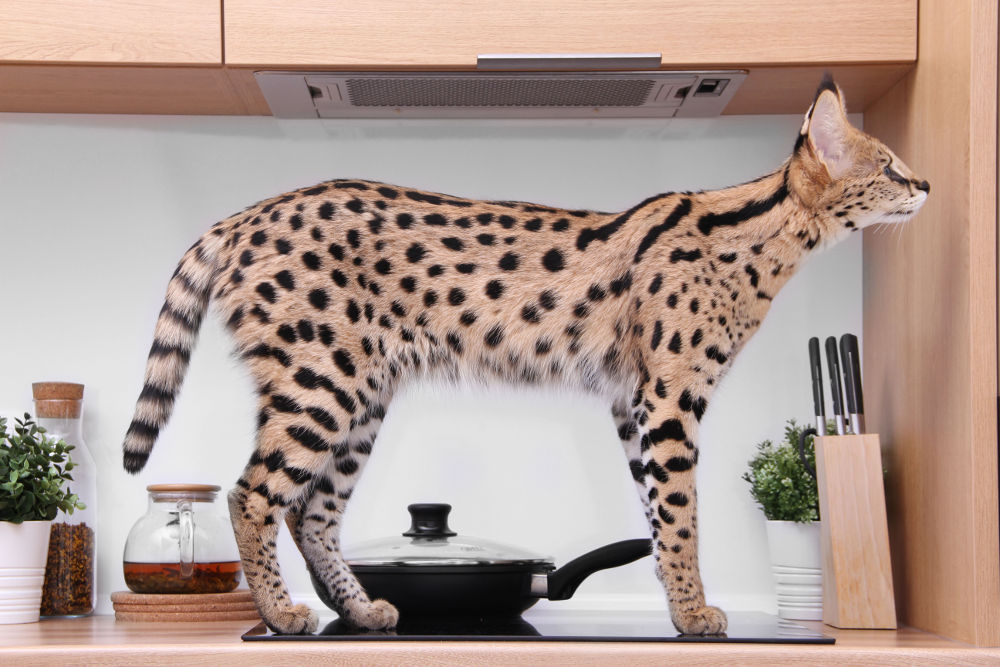 Hybrid cats are cats that have both a domestic and wild side. For example, the Savannah cat is created by breeding a domestic cat with a serval. Or, there's the Bengal cat, a hybrid cat whose parentage includes a domestic cat and an Asian leopard cat. There's even a hybrid cat known as the pixie-bob, which is a cross between a bobcat and a domestic cat. Because they are crossed with a wild cat, they tend to retain some of those wild tendencies and can be a little more difficult to manage compared to the average house cat. More mental stimulation and physical exercise are necessary to keep these hybrid cats happy and healthy compared to a domestic house cat. Hybrid cats are known to be incredibly active, vocal at all hours, and mischievous to the point of destruction. While it increases expenses and space, some people do find that their hybrid cat does well in a temperature-controlled "house" of their own, along with a fenced-in and roofed area of the yard. 
Because of how difficult these animals can be to keep as pets inside the owner's home, some states don't allow any direct hybrid cats within their borders. The cat has to be F5, or five generations removed from the serval cat. Whereas, in California, you can own the cat directly produced by breeding a serval and a domestic cat. So long as owners are prepared to meet the various needs of the cat, they can be quite an enjoyable exotic animal. 
Zebras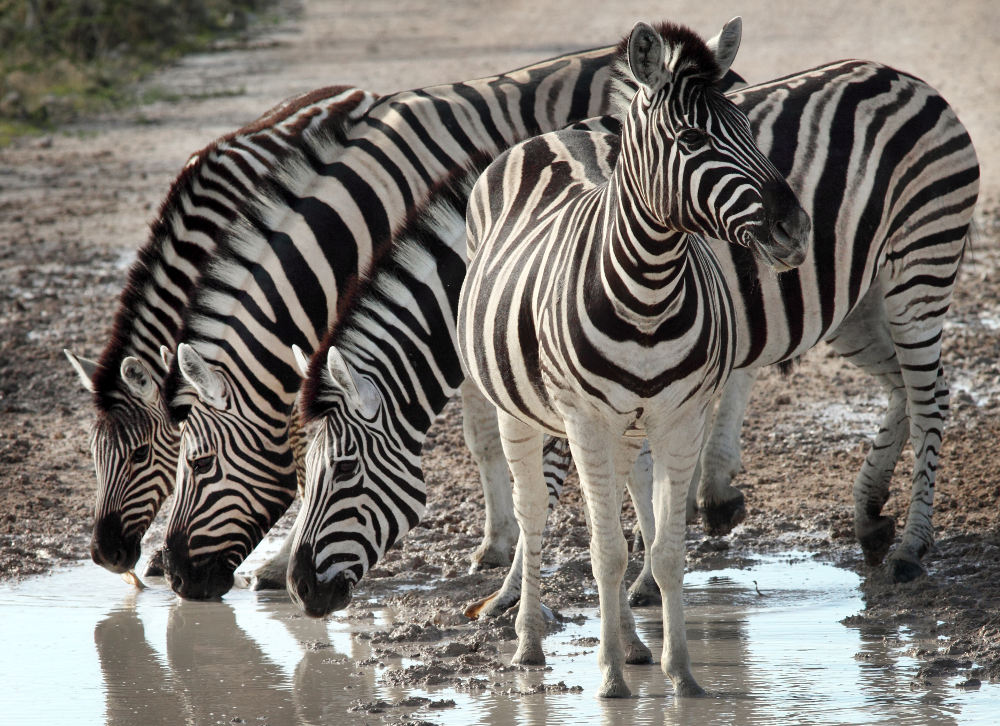 Those living in California are actually able to own a Zebra! Many people find that they are great to keep as livestock, just as one would keep a horse, a mule, or a donkey. In fact, the infamous publisher William Randolph Hearst is responsible for the wild donkey population that has grown near Hearst Castle in California. Hearst imported all sorts of exotic animals to his property in California in hopes of making the largest private zoo in the world. The zoo closed in the 1930s, and many of the animals were set free. In the 1960s, a film company asked the staff at Hearst Castle if they could house a herd of Zebras there in order to use them for filming. When production stopped, these Zebras were set free and really didn't roam too far! Staff at Hearst Castle keep the Zebras from wandering onto neighboring land or onto roadways. So, if you are ready for a Zebra to be added to your collection of animals on the farm, California is the place to be.
Bear in mind, though, that Zebras have insanely strong kicks. They have to protect themselves in the wild, after all! Though people have tried in the past to domesticate Zebras, they have proven to be too unpredictable. They are not overly friendly towards people, and they will easily move to attack using their teeth and powerful legs to kick. Some people have had success training zebras to a certain extent, but it takes year after year of hard work, patience, and dedication. A horse or a donkey, on the other hand, only takes a few months at most to train. 
Monitor Lizards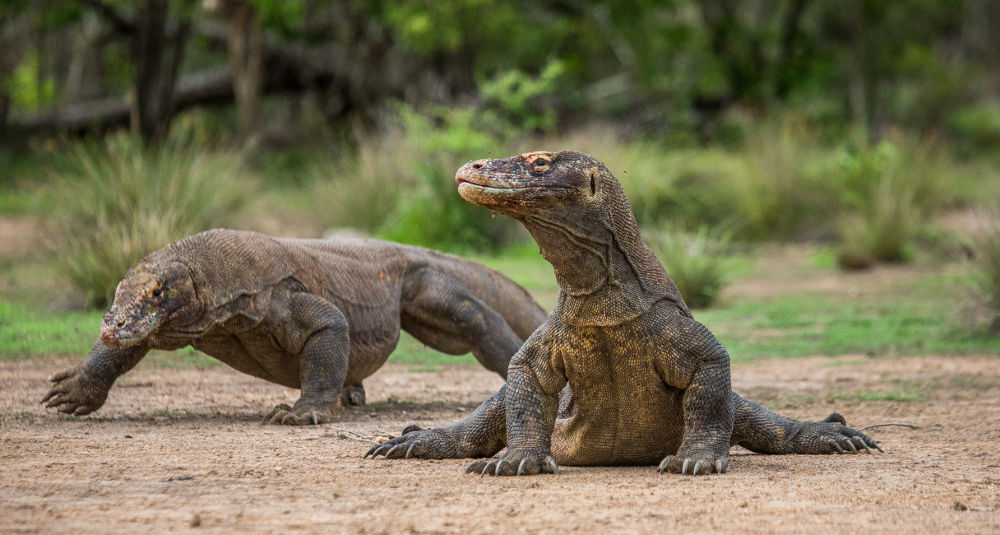 Monitor Lizards are some of the largest lizards in the world. There are over 80 different species of monitor lizards, and while all are legal to own in California, some are better suited for being pets than others. Some of the most popular ones to keep as a pet are the white-throated monitor, black-throated monitor, Ackies dwarf monitor, and water monitors. These lizards, depending on the kind, vary significantly in size. Water monitors, for example, can grow to be as long as 7-8 feet and weigh up to 70 pounds! The Ackies dwarf monitor, on the other hand, grows only to be about 2-3 feet and weighs in at about 13 pounds.
These lizards can live up to 30 years when properly cared for. They are a big commitment but can become a loved member of the family!
Monitor lizards are not typically aggressive towards humans, but they will attack if they feel threatened. Their bite is powerful and, while not venomous to humans, can cause severe pain. There's a high risk of infection with bites. Their tails are also incredibly powerful, and the lizard will, without a doubt, use its tail as a sort of whip if it feels threatened.
Monitor lizards aren't a beginner pet by any means, but they can make a wonderful pet for the lizard enthusiast with experience! They certainly aren't a pet like a dog or a cat, but it can be very rewarding to provide them with a great life. Some owners even report that their monitors seem to actively seek them out for attention and even affection. They are also described as inquisitive, intelligent, and personable.
American Bison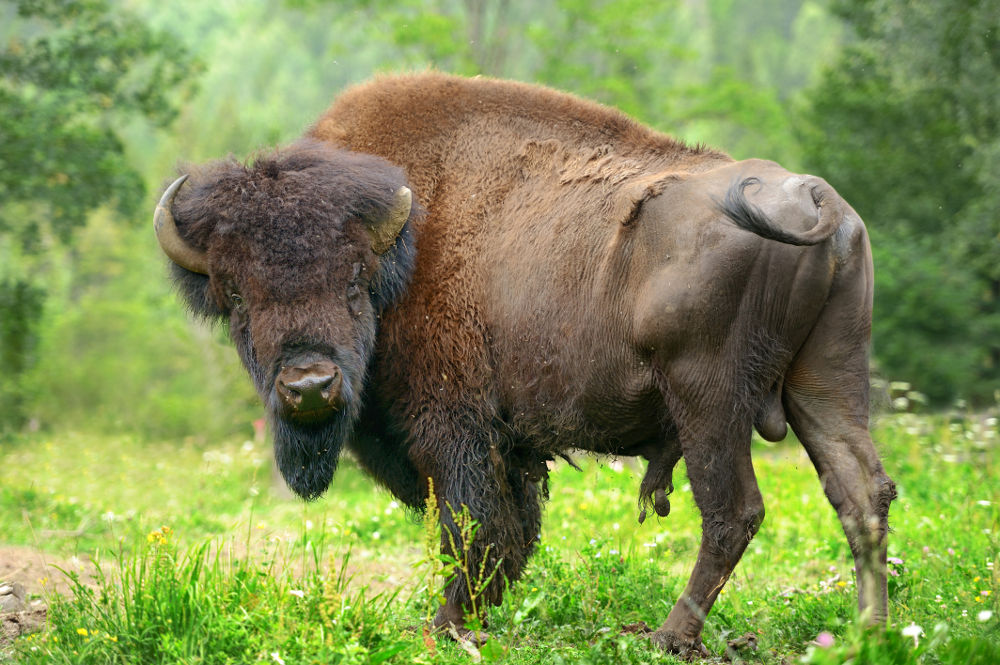 The American Bison is another rare animal that can be kept in California. Only at 1% of its original population on the American continent, these large animals used to be spread all over the continent, preferring to stay in the grasslands and prairie regions. Now, the 1% left call much of Canada, South Dakota, Utah, Montana, Alaska, Idaho, Arizona, and California home. Their population currently stands at about 350,000, which is such a tiny fragment of the estimated 30 million that roamed at one time. The reason for this decline in numbers is that for centuries people hunted these animals for their fur and meat. Ultimately, the hunting grew excessive when in the 1800s, it was discovered that only 1,000 or so Bison remained. Since then, they have started to rebound their numbers but not nearly to the number they were before.
Most people keep Bison on their farms or ranches as an alternative to cattle. Bison do require far more careful handling than cattle do. Bison are extremely big, with a full-grown male standing at 6.5 feet at his shoulder and weighing in at 2,000 or more pounds. They need lots of lands too because they eat about 30 pounds of grass a day! Don't let their big size fool you, though. These animals can run up to 35 miles per hour and can jump as high as six feet into the air and 7 feet horizontally.
Second Generation Wolfdogs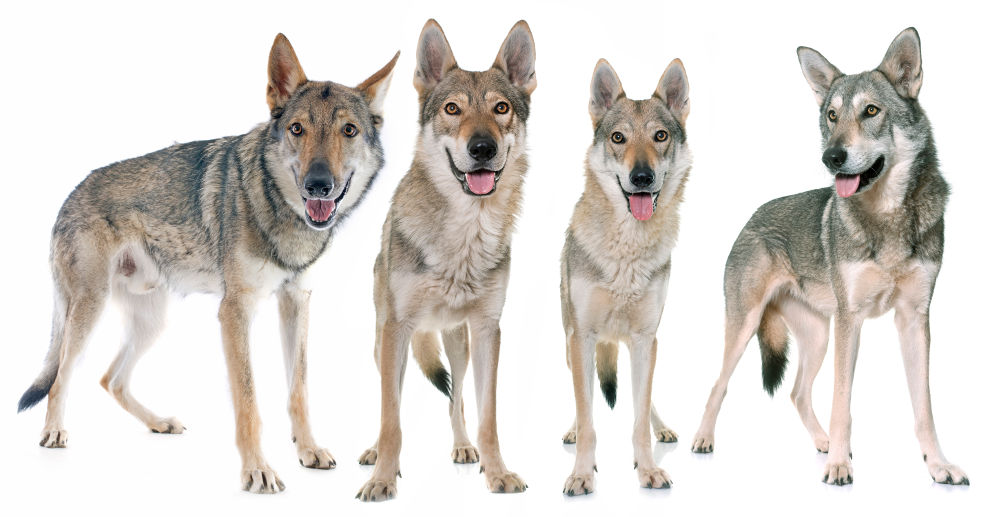 Similar to hybrid cats, some wolfdogs, a mix between a wolf and a dog, are legal to own in California. However, they must be F3 and beyond, such as F4, F5, etc. This means that in order to own a wolfdog, it must be two generations away from the wolf parentage. Or in other words, the closest relation to the wolf would be a great-grandparent. Wolfdogs are considered to be somewhat controversial in many circles. Some think they are dangerous, wild, and aggressive, while others claim that they are loving, friendly, and trainable. The truth probably lies somewhere in the middle. Statistics show that many wolf dogs get abandoned or surrendered to shelters every year because their owners simply can't handle their complex needs.
It is essential to have the proper means and experience to be able to properly care for a wolfdog. Due to their mixed genetics, they can be somewhat unpredictable. Some may be more domestic, while others may be more in touch with their wild wolf side making it difficult to properly care for them in the same way you would a dog. In the case of a wolfdog that isn't acclimating well to domestic home life, the owners need to take responsibility and either rehome the dog to someone who is well-prepared or be prepared to spend some time and money building an appropriate habitat for the animal, such as a shelter and creating a fenced in area outdoors with access to plenty of enrichment, toys, food, water, and socialization whether it be with humans or with another wolfdog.
Large Constrictor Snakes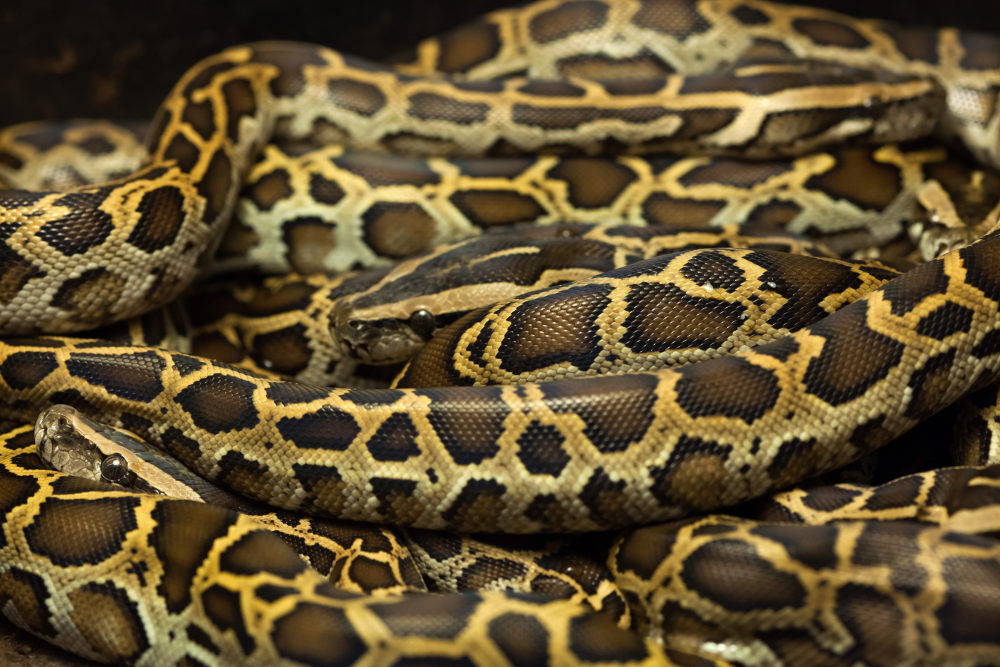 Constrictor snakes are not listed on the restricted reptile laws in California. Though they can be dangerous, these snakes are legal. A few worth mentioning are Green Anacondas which can grow up to thirty feet long and weigh up to 500 pounds, Burmese pythons, which grow up to twenty-three feet long and weigh up to 200 pounds, Reticulated pythons, which can grow to be 20 feet long and weigh 150 pounds, and last but not least, Boa constrictors which can grow up to 13 feet long and weigh up to 100 pounds. Some of these snakes can be enjoyable to keep and own, but their size, strength, and needs should always be respected.
Large constrictor snakes are definitely not for beginners. In fact, when it comes to feeding the snake, they can become aggressive and strike out at their owner or wrap themselves around their owner. Feeding these snakes is definitely a two-person job as someone else will need to be on hand and ready to help unwind the snake, starting at the tail in the event that it does wrap itself around someone. Several of the different constrictor snakes are known for being escape artists when it comes to their habitats. Their habitats will need to be large and extremely well-secured. Snakes also have complex needs for their habitats and for their diets. For their habitats, they will need an incredibly large and secure enclosure. They'll also need an appropriate substrate as well as an appropriate and consistent temperature, humidity level, and lighting.
Toucan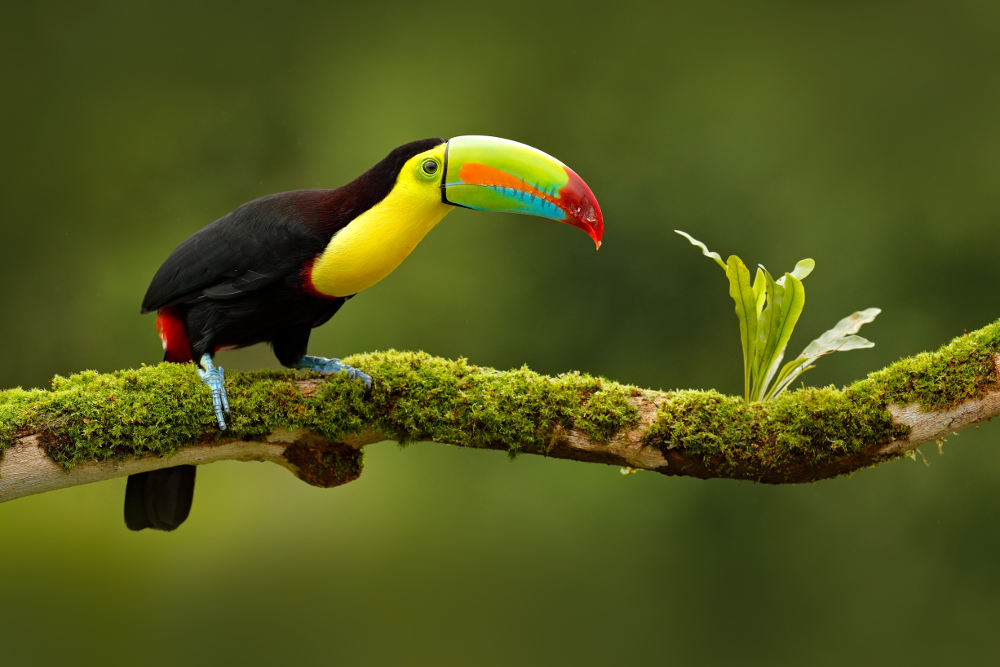 Toucans are mostly recognized for their oversized bright-orange and yellow beak. Toucans live in the tropical rainforest of Central and South America and can live up to 20 years. Toucans are highly social species that live in flocks of six to 22 members. They live in the canopy layer of the rainforest and rarely make trips to the forest floor. The toucan family includes over 40 distinctive species, such as the aracari or toucanet, all of which are known for their large and colorful beaks. In some species, the beak can comprise one-third of their body length.
Toucans are omnivores. They eat a variety of fruit and vegetables, but they are also known to prey on insects, lizards, frogs, small birds, and even fish! Toucans are large birds that can measure up to 24 inches. Their unusual beaks are believed to attract potential mates and allow them to reach food on hard-to-reach limbs and deep into tree cavities, and some suggest they are used to scare away predators or other wildlife. Fun fact! Toucan beaks are made of keratin, similar to human hair and fingernails. They are threatened by the loss of habitat due to the deforestation in the Amazon for cattle ranching and soy production.
For the experienced bird enthusiast, toucans can make quite good pets. Owners describe them as playful, affectionate, intelligent, and even cuddly. Some people report that when their toucan is content and cuddled in their lap, that they purr like a cat! Many believe they can be better companion birds than the popular parrot. They don't screech, yell, or scream like parrots tend to do, and their oversized beaks are relatively weak, so in the rare event that they do bite, it won't hurt as bad or be as damaging as a bite from a parrot.
Camels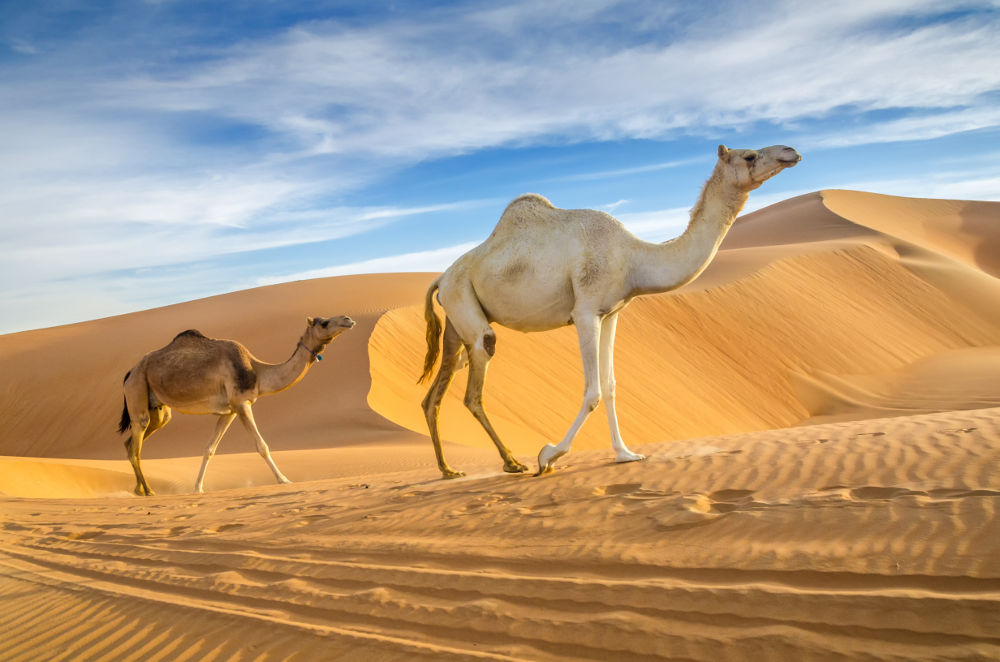 Though considered to be exotic, it has been recently discovered that camels actually originated in North America millions of years ago. Today, there are two types of camels that can be distinguished by the humps on their backs. One-humped camels or Arabian camels are known as dromedaries. It is believed that there are about 30 million of these in the world today. Two-humped camels, or Bactrians, make up only 10% of the camel population in the world. While most camels today are domesticated, there are believed to be about 1,000 wild Bactrian camels left.
Camels are growing in popularity in the United States since they are low-maintenance animals and they produce lactose-free milk. Camels are known to be desert dwellers, but some of the same features that make them well-suited for the desert also make them well-suited to colder temperatures too. For example, their humps hold excess fat, which acts as an insulator and a source of calories. They are also able to use thermoregulation to enable them to better tolerate hot days and cold nights quite well. People also enjoy keeping them on their farms and ranches as they mix well with other grazers since they tend to graze higher up.
As is true with just about any other animal, camels are food-motivated creatures. To train a camel, you simply need to use treats and praise! Positive reinforcement is by far the best way to train a camel. Most people train their camels to come to them when called, to wear a halter, and to walk beside them on a lead. They'll also need to be trained to be comfortable around farriers and veterinarians.
Ostrich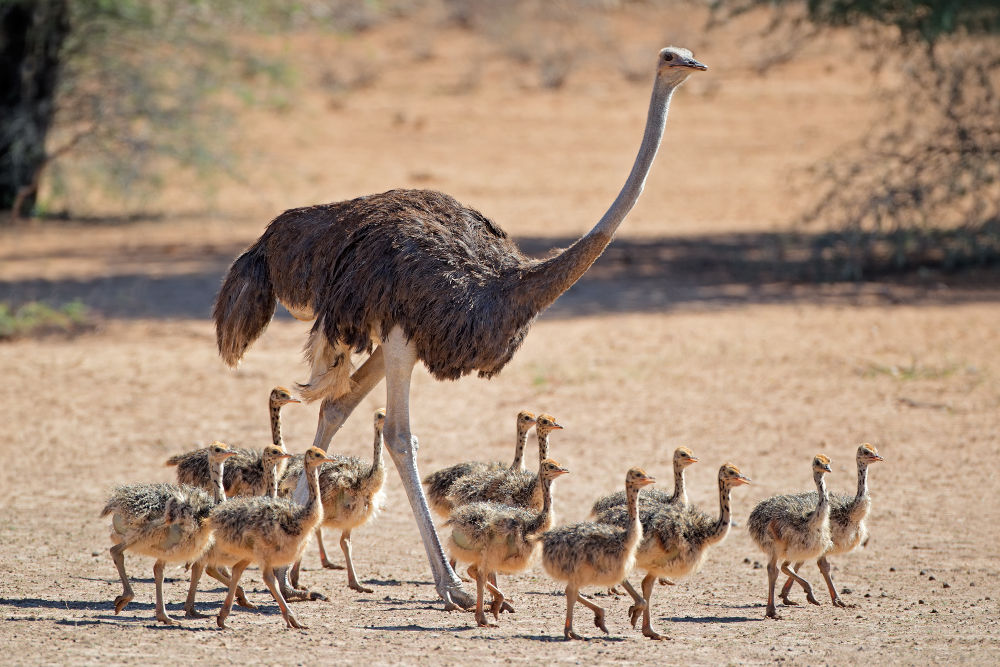 This large flightless bird is becoming a popular option for many small hobby farms in California and throughout the United States. With low supply and a high demand, ostrich farming is turning into quite a lucrative business for some small farms. Unfertilized ostrich eggs sell for as high as $40 per egg. The eggs are usually between two and four and a half pounds. And for folks who want to get into the ostrich farming business or just want an exotic animal to add to their livestock collection, the cost of a live chick is about $500.
Additionally, for hobby farmers, ostriches are way less work than cattle. They don't require as much land, and their diet consists of corn, alfalfa, and fescue grass. They do, however, require sturdy fencing. The birds can easily get spooked and run panicked into the fencing, so it needs to be able to withstand that. Don't forget, these are big birds! They can be as tall as eight feet in height and weigh up to 320 pounds. Even though they are large, they are fast too! These birds don't even need flight to get around since they can run as fast as 43 mph and maintain a steady running speed of 31 mph. They can be dangerous when threatened due to their size as well as their powerful kicks. They even have a sharp talon on each foot that is about 4 inches long that could do some serious damage if used against a person.
Tarantulas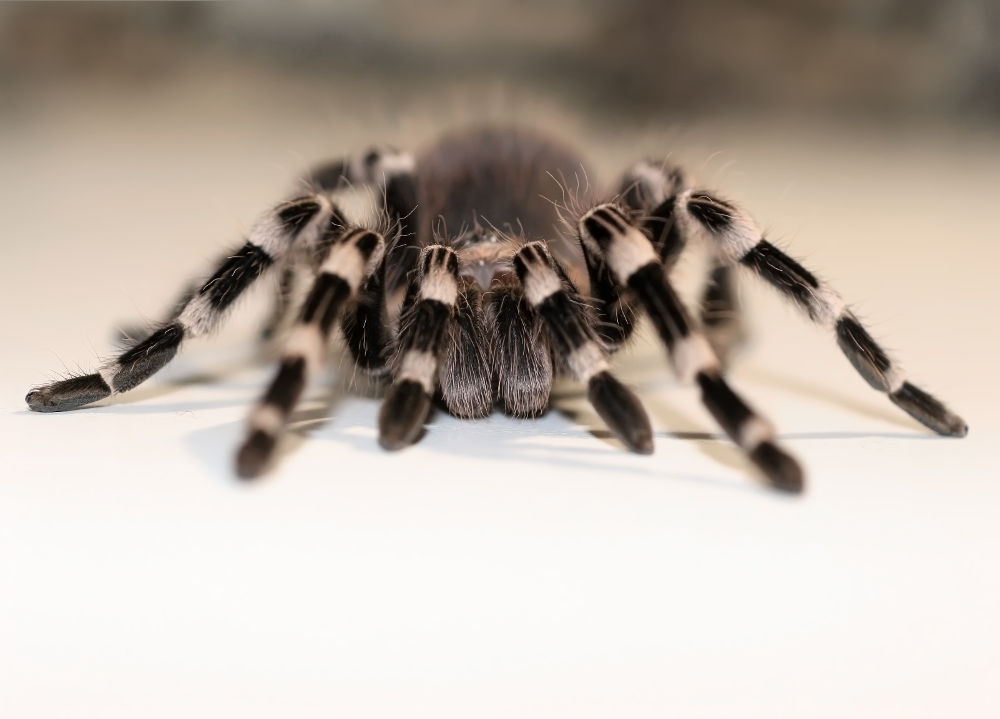 Tarantulas, though large and fluffy, don't necessarily make the best cuddle buddies! But, they can actually make great pets. Owners often report that their tarantulas are calm, docile, inquisitive, and even affectionate. They are generally timid creatures, but with patience and daily handling, they'll quickly warm up. They are about 5-8 inches long and can live for as long as 20 years. When handling, it is best to sit on the floor so that if the spider does get spooked and tries to get away, it won't have a long fall to the ground. A fall from a great height could seriously injure the animal.
If a tarantula does feel scared or threatened, it does have a couple of defense mechanisms at its disposal. They can actually release some of the hairs on their abdomen, which then cause irritation to a person's skin. It is especially important to avoid touching your eyes or face and wash your hands thoroughly after handling a tarantula. Tarantulas do have a venomous bite, but they rarely seem to use it on humans. If they do, it doesn't cause much harm. Most people describe it as being similar to a bee sting. Though venom may affect people differently and in some cases, people can have a bad reaction. For housing, all these solitary creatures need is a 5-10-gallon tank. While some dwell in trees, most tarantulas that are kept as pets are not big climbers, so height is not as important as ground space. There are many different kinds of tarantulas, all with unique appearances and traits.
Conclusion
If you live in California, you can own any of these top ten exotic animals in California. Maybe you are looking to add to your herd of livestock for your hobby farm and think that a camel, zebra, or an ostrich will be perfect for you. Without a doubt, you will be the talk of the town, but you'll have an amazing animal, that's for sure!
Maybe you want to go the pet route instead and are interested in the hybrid cats, second-generation wolfdogs, monitor lizards, or toucans. These animals certainly aren't for beginners, but for the seasoned pet owner, they may present a fun, unique, and fulfilling challenge! Make sure you comply with any and all legal requirements for your area if you are going to get one of these animals, and please do plenty of in-depth reading and research beforehand to ensure the animal you choose is going to be the perfect fit for you. For the right person and with the right fit, owning one of these legal exotic animals can be such an amazing and fulfilling experience!
FAQ
What animals does California have?
California is home to a diverse range of wildlife due to its varied ecosystems, which include mountains, deserts, forests, and coastal areas. Here are some notable animals found in California:
Mammals: Black-tailed deer, California sea lion, Gray whale, Mountain lion (also known as cougar or puma), Bobcat, Coyote, American black bear, California ground squirrel, Tule elk, Desert bighorn sheep, Western gray squirrel, California sea otter, San Joaquin kit fox Birds: California quail (state bird), Anna's hummingbird, Western scrub-jay, Red-tailed hawk, American kestrel, Brown pelican, Western gull, Snowy plover, Great blue heron, Golden eagle, California condor (critically endangered) Reptiles: Western fence lizard, Gopher snake, California kingsnake, Desert tortoise, Western pond turtle, California red-sided garter snake Amphibians: California red-legged frog, California newt, California tiger salamander, Sierra Nevada yellow-legged frog, Fish: Chinook salmon, Steelhead trout, California golden trout (state fish), Garibaldi (marine fish), Invertebrates: Monarch butterfly, Tarantula, Banana slug, California mussel
What animal is most likely to kill you in California?
While the risk of being killed by an animal in California is relatively low, the animal that poses the most significant threat to humans is the mountain lion (also known as cougar or puma). Mountain lions are large, solitary predators that can be found throughout the state, especially in mountainous and forested areas.

Although mountain lion attacks on humans are rare, they can be dangerous when they occur. They are more likely to happen when a mountain lion is defending its territory, a female is protecting her cubs, or the animal is injured, sick, or starving.

To reduce the risk of a mountain lion encounter, it is essential to follow safety precautions when in their habitat:

Hike in groups and make noise to alert animals of your presence. Avoid hiking at dawn, dusk, or night, when mountain lions are most active. Keep children close and within sight. Do not approach or feed wildlife. If you encounter a mountain lion, try to make yourself appear larger, maintain eye contact, and make loud noises. Do not run, as this may trigger the animal's chase instinct.