Hedgehogs for sale Rhode Island
Hedgehogs for sale Rhode Island
TRUST:
20%
Location:
Rhode Island, Providence, 02906
Contact the Seller
Advice when buying
We are not responsible for transactions for animals you find on this site
Check out the sellers. Make certain they are legitimate
Never pay via Western Union or Money Gram
Check out the transporter of the animals
Make your own arrangements for transporting your new animal
Ask for phone numbers and addresses of sellers, then google them
When purchasing registered animals, ask for pedigrees
Make sure the shipping company has a USDA license and can be checked out with the BBB
Description
The Alternative Hedgehog is the only USDA licensed breeder of hedgehogs in Rhode Island.
I am a smaller scale breeder who tracks lineage and does not practice inbreeding.
I work with a variety of hedgehog colors and patterns, offering a greater genetic and color diversity within my herd.
All hoglets are born within a home like environment in which they are loved and socialised from a young age. They are handled regularly and exposed to normal daily activities such as bathing, nail trims, and household noise such as a television and radio.This is to help prepare them for their transition into their new homes. Each hedgehog within my care is a cherished member of the family.
I offer no credit check payment plans! Choose your hoglet and pay for him/her over time! If you would like to get on the waitlist or purchase a hoglet, feel free to inquire :
email:
[email protected]
Phone (texts welcome and are the best method of contact!): 401-442-3827
Website: www.alternativehedgehog.com
Social media: www.facebook.com/alternativehedgehog/
Tags:
Hedgehogs for sale in Rhode Island,
Hedgehogs for sale in Massachusetts, Hedgehogs for sale Connecticut, hedgehogs for sale new Hampshire, hedgehogs new England, providence Hedgehogs, Boston hedgehogs, Hartford hedgehogs,hedgehog breeder new England,
---
Pet Articles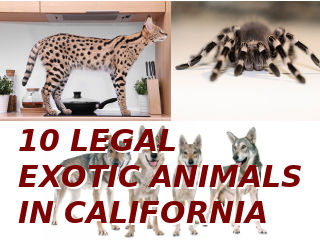 2022-08-08