Pet Breed: Chartreux, Ask
TRUST:
60%
Location:
Kentucky, Brodhead, 40409
Contact the Seller
Advice when buying a Chartreux
We are not responsible for transactions for animals you find on this site
Check out the sellers. Make certain they are legitimate
Never pay via Western Union or Money Gram
Check out the transporter of the animals
Read about Chartreux breed to research and find out more about this breed
Make your own arrangements for transporting your new animal
Ask for phone numbers and addresses of sellers, then google them
When purchasing registered animals, ask for pedigrees
Make sure the shipping company has a USDA license and can be checked out with the BBB
Description
1 1/2 year old cat. Litter trained, good with other animals and children. Friendly and looking for a forever home.
---
Pet Articles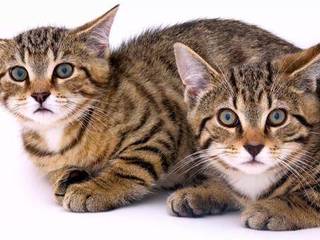 2021-04-11
Domestic cats
What do we usually think about the word "cat"? Of course, it's a small domestic animal. Cat family is much more extensive. Such species as lions, tigers, panthers and jaguars belong to this family.